The Nuances of Lavenders
June 2023 column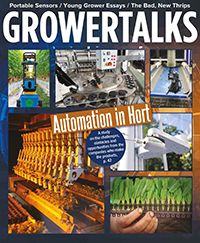 On a national level, 'Munstead' and 'Hidcote' define what a basic English lavender does for the industry. They are most common in 4-inch herbs, but you can find them in gallon perennials as well. Twelve-inch 'Munstead' is a touch hardier with a lighter flower and leans toward the culinary side. Eighteen-inch 'Hidcote' has bigger stems with darker flowers and is a better fit for craft work and oil production. Close behind is 'Provence', an 18-inch Lavandin with intense color, longer wands, a headier scent, and high-quality oils.
But money isn't made at the national level, it's made regionally.
---
'Munstead' and 'Hidcote' are the tentpoles for the category due to their successful histories and lower input costs.
| | | |
| --- | --- | --- |
| | | |
| Hidcote's English style of bloom | Munstead garden planting | Hidcote in a 72 cell |
Western Opportunities
In the West, nearly every lavender is a durable, long-lasting perennial so the Spanish lavenders dominate. Stoechas have pineapple flowerheads with rabbit ears on top, highly colorful flags that attract attention. Commercial and landscaping markets use them as well as home gardeners. Lavenders in the West have that once and done quality, requiring zero attention once established, which is important where labor costs are high. Lots of places don't go below zone 7, even as north as Oregon and Washington, so it's all about the wet/dry cycles, not the hot/cold ones.
| | | |
| --- | --- | --- |
| | | |
| 'Javelin Forte Deep Rose' | 'Primavera' landscape planting | 'Anouk Twilight' |
Northern Sizes
In the Midwest and New England, lavenders sell as 4-inch herbs, 6-inch gifts, or gallon perennials. Refreshing herbs is part of the spring cycle, so lavenders get a free pass here.
Lavenders as gift products found their footing with 'Anouk', a Spanish lavender tuned for gift production. It flowers in the first year, quickly for a lavender. Then 'Primavera' took over with larger flowers until 'Anouk Supreme' was released. Now the two are neck-and-neck among the sales reps. 'Anouk' has the range of colors whereas 'Primavera' has the bulk. 'Anouk' likes it cooler for the spring while 'Primavera' lasts longer in the summer.
Lavender's role as a Northern perennial is nursed by a deep desire and corresponding frustration among gardeners. Chicago Botanical ran a seven-year study to determine which cultivar could handle their zone 5 beds. The top three were all English lavenders: 'Imperial Gem', 'Royal Velvet', and 'Munstead'.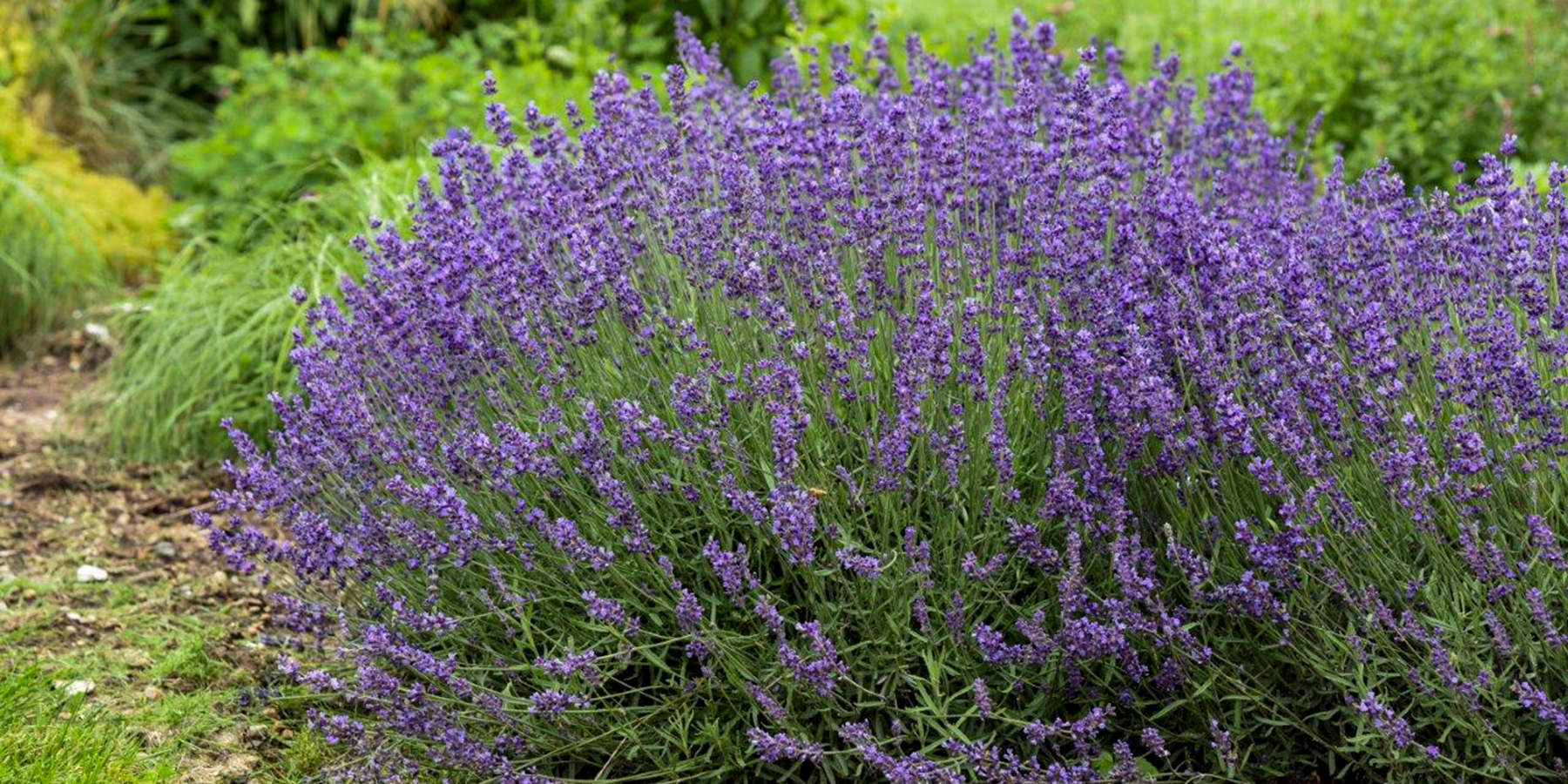 Chicago Botanical determined 'Imperial Gem' as the hardiest/most reliable lavender in their Zone 5 trial.
Southern Hopes
I am surprised to say that I have hope for you. Today's choice is the highly regarded 'Phenomenal', but summer humidity still challenges it. However, two new cultivars are said to thrive in the South. First is 'Annet', an English released in 2020. It has all the lavender goodness but goes the distance in the Gulf States, from Florida to the Carolinas.
Second is a native daughter of Georgia, a Lavandin foundling called 'Bridget Chloe'. Brand new to market, trays can be hard to find. Neither cultivar can point to a long history in the channel, so it's best to bring trays in for testing if humidity challenges your summer lavender sales.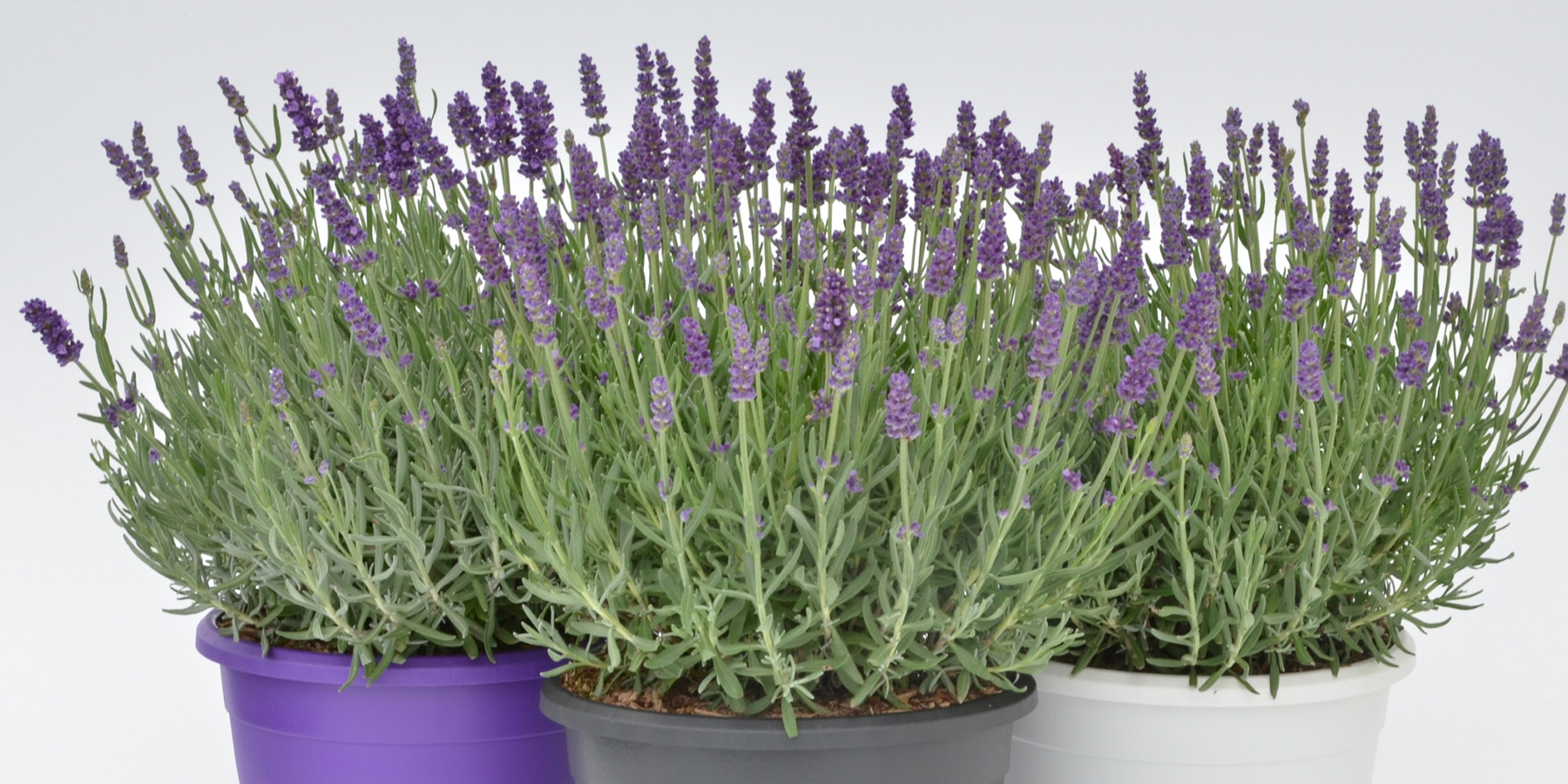 Darwin has bred the English lavender 'Annet' specially for the deep southern markets.
The Syngenta Strategy
Syngenta offers two production styles of lavenders. The Scent series (seed) behaves similarly to annuals. Plants flower the first year, grow fast for quick turns, and finish for spring sales. 'Aromatico' (vegetative) follows this same cadence but it's bigger for gallon pots and blooms later. For Spanish lavenders, use the Castilliano 2.0 series, sized down to better fit cart logistics.
The other cadence follows perennial production. Plant the Sentivia (smaller) or Vintro (larger) series in the fall, bring them around winter, and ship in bloom for the earliest sales. Once the house clears, follow up with Scent/Aromatico as a second crop. The Javelin series does the same for the stoechas. Bred to look good growing up more than out, Javelin's columnar shape fits pot tight into larger fields.
| | | |
| --- | --- | --- |
| | | |
| 'Scent Blue Early' (seed) | 'Vintro Blue' (vegetative) | 'Castilliano 2.0 Rose' (seed) |
The Darwin Difference
'SuperBlue' is their powerhouse, an English lavender sold into Northern landscapes. It has a larger flower size for distant viewing, and it's less likely to split under winter weather or rain pressure like 'Munstead' sometimes does. These larger plants deploy into the Midwest, Great Lakes, Northeast and down into the Carolina mountains, planting in the same places you would normally find salvias. 'Annet' covers the Southern market, and out West, the 'Anouk' and 'Primavera' stoechas work as perennials.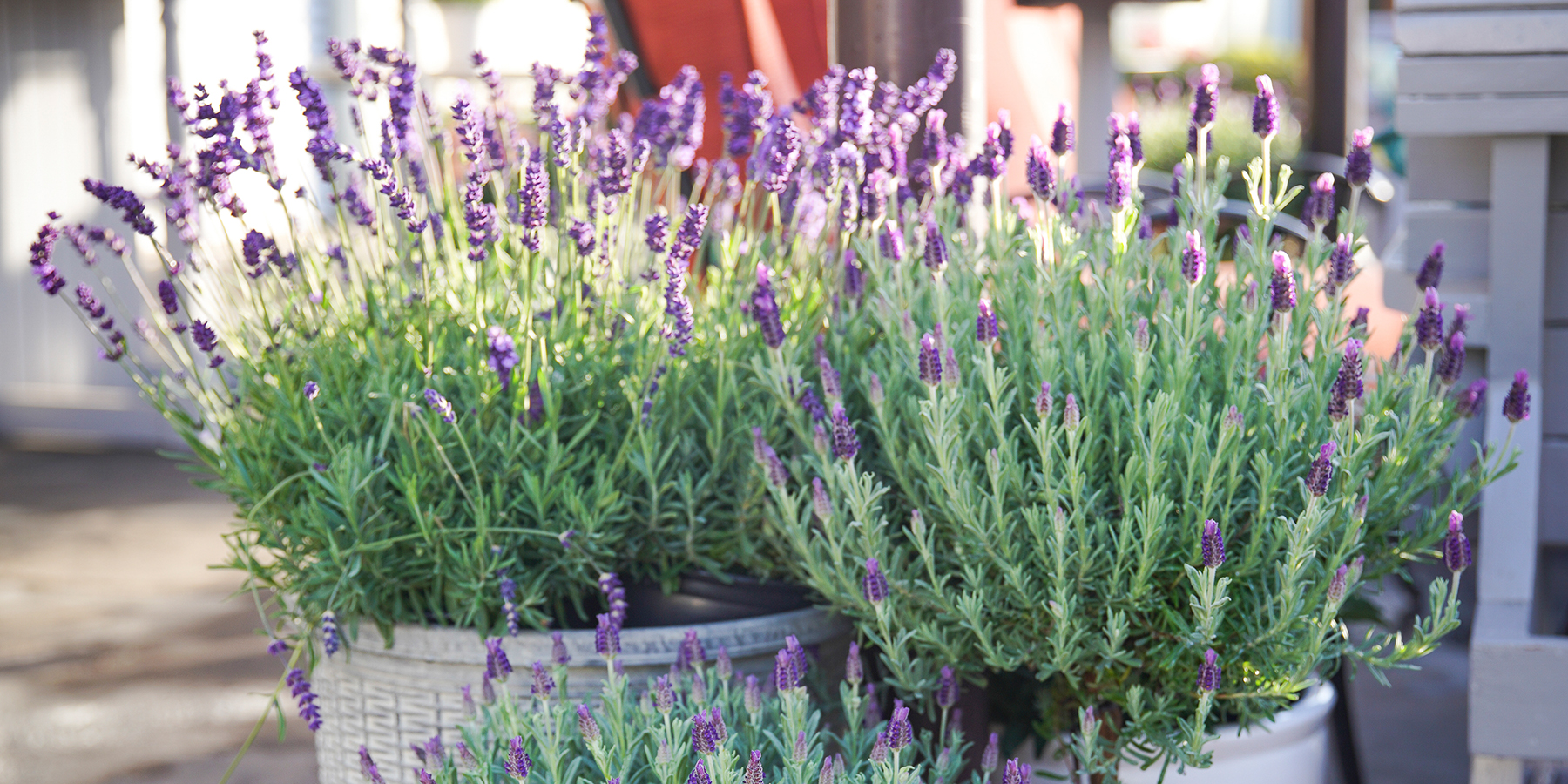 'SuperBlue' sits on the left and 'Anouk' sits on the right.
The Keift Seed Schedule
Breeding at Kieft has organized lavenders into a broad shipping window for lavenders in bloom. They start with 'Avignon', the early spring variety that needs only 10 daylight hours (DL). It pushes out active green even in cooler temperatures, 50-60°F, which makes plants more compatible with other early spring perennials in the cool house. Right behind is the Ellagance series, which needs only 10DL but likes warmer temperatures.
Next comes 'Blue Spears', needing 14DL and the same temperatures. It has heavy lavender buds at the end of its wand. Last in sequence is 'Lavance', requiring 14DL and warmer temperatures to finish off the season.
| | | | |
| --- | --- | --- | --- |
| | | | |
| First Avignon Early Blue (10DL/cool) | 'Elegance Pink' (10DL/warm) | 'Blue Spear' (14LD/warm) | 'Lavance' (14LD/last) |
If You Grow Just One
The best all-around production cultivar is probably 'Phenomenal'. Known as the forgiving lavender, it accepts a wide range of production situations without complaint. All houses have a temperature gradient from center to edge, so you expect your lavender crop to be a little lopsided. A little taller in the center and a little shorter toward the edges, the plants might have some variations due to how the fans blow around the air. Not 'Phenomenal'. "Like little tin soldiers, all lined up," said one grower. Best yield, least grief he's had from a lavender crop.
| | | |
| --- | --- | --- |
| | | |
| 'Phenomenal' in 21-cell plug | 'Phenomenal' with 'Hot Papaya' | Harvested from one plant |
If Diversity Is Your Game
Call Takao Nursery if you want to zag in the market. They serve North America with varieties hardly found elsewhere, shipping in liners of 72. Their web site is interesting, but a phone call is better. Technically savvy to granular levels, they ask a few questions and route you to alternative varieties, such as:
Culinary: 'Royal Velvet'
Dwarf: 'Nana', 'Nana Alba', 'Thumbelina Leigh'
Fernleaf: 'Goodwin Creek', pinnata buchii
French: 'Blanc Dentelle'
Oil: 'Grosso', 'Gros Bleu'
Reds & Pinks: 'Violet Lace', 'Fairy Wings', 'With Love'
Striking: 'Ghostly Princess'
Takao's Tip #01: Water in the morning to dry the crop by evening. Avoids bacterial problems on the leaves.
| | | |
| --- | --- | --- |
| | | |
| 'Blanc Dentelle' | 'Ghostly Princess' | 'Goodwin Creek' |
| | | |
| --- | --- | --- |
| | | |
| pinnata | 'Thumbelina Leigh' | 'With Love' |